ELEMENTS OF ATTRACTIVENESS OF KAUNAS AS A SMART CITY FOR TOURISTS
Regina Navickienė

Kolping University of Applied Sciences

Rūta Meištė

Utenos kolegija / University of Applied Sciences
Keywords:
smart city, elements of attractiveness, tourism
Abstract
This paper deals with the elements of attractiveness as a smart city. The authors of the research defined and described the main elements of attractiveness as a smart city for tourists and analysed these elements through the example of Kaunas city.
The results of the research showed that Kaunas, according to the respondents, is a smart city and the technology introduced in Kaunas could attract more tourists. According to the research, all of the analysed technologies are visible and useful, but although they were acceptable and positively evaluated, the study showed that the abandonment of old methods (acquisition of public transport tickets from the driver, operations in banks, tourism information centre services, etc.) would not be worthwhile as they especially useful for the elderly tourist.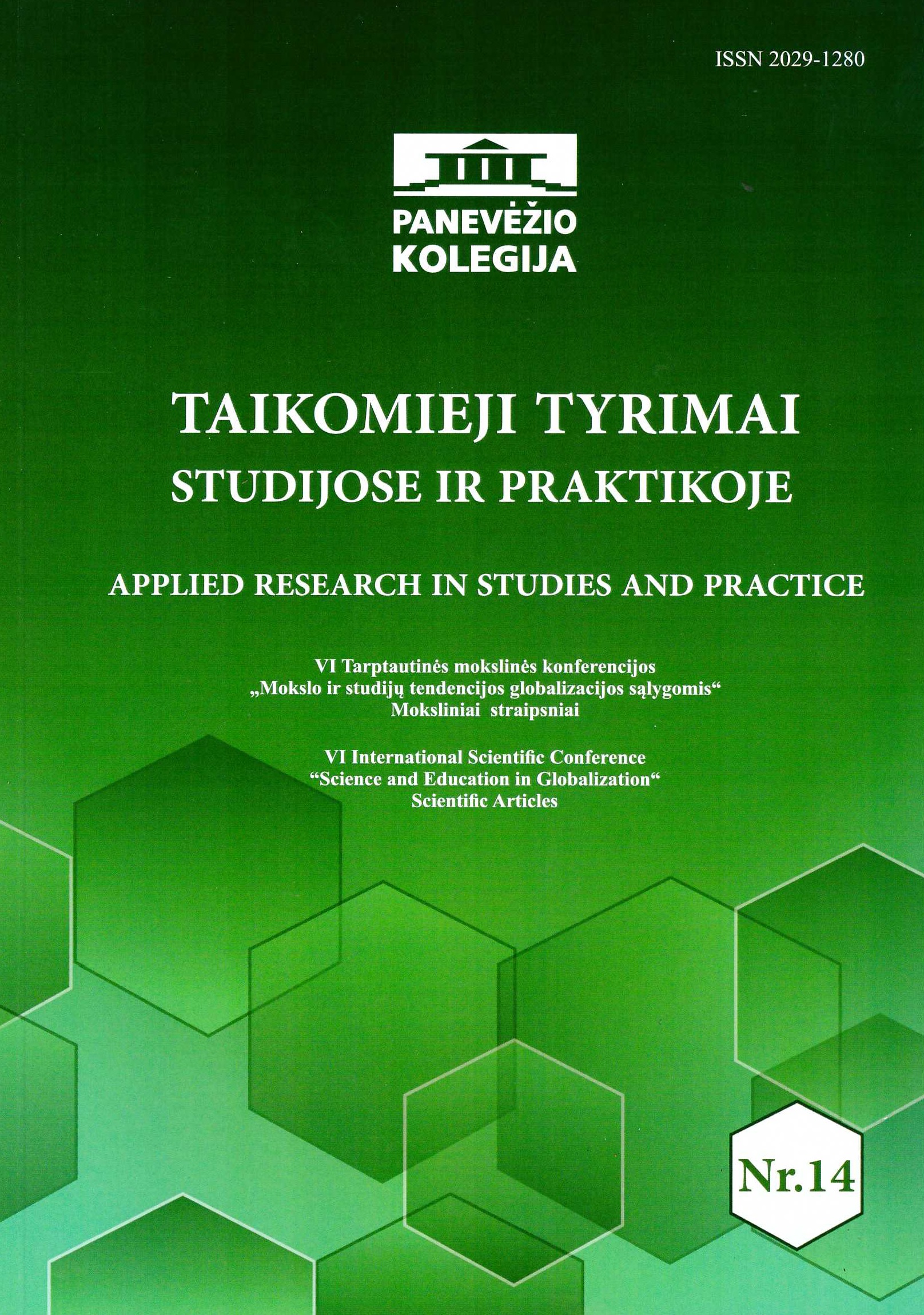 How to Cite
NavickienėR., & MeištėR. (2018). ELEMENTS OF ATTRACTIVENESS OF KAUNAS AS A SMART CITY FOR TOURISTS. Taikomieji Tyrimai Studijose Ir Praktikoje - Applied Research in Studies and Practice, 14(1), 39-46. Retrieved from https://ojs.panko.lt/index.php/ARSP/article/view/52

This work is licensed under a Creative Commons Attribution 4.0 International License.
Please read the Copyright Notice in Journal Policy.