THE EFFECT OF BACKGROUND MUSIC ON ANXIETY AND VITAL SIGNS DURING BLOOD DRAWING PRACTICE: A RANDOMIZED TRIAL
Şengul Üzen Cura

Çanakkale Onsekiz Mart University

Şeyda Ferah Arslan

Çanakkale Onsekiz Mart University
Keywords:
anxiety, blood draw, midwifery/nursing student, music
Abstract
Drawing blood from patients is one of the stressful invasive interventions that students are required to carry out on real people. It is necessary to teach this technique in a stress-free environment before the student goes into the clinical field.
To examine the effect of background music on the anxiety levels and vital signs of midwifery students at their first laboratory blood-drawing practice.
This research designed as an experimental study. A total 68 midwifery students of a university attending the freshman course 'Fundamentals of Midwifery' were randomly enrolled to the control and the intervention group. The Visual Analogue Scale and the State-Trait Anxiety Inventory were used. The heart rate and blood pressure findings were recorded. All data were recorded before the practice and repeated after.
The mean state anxiety scores between pre-procedure and post-procedure was found to be not statistically significant in each group. The pulse and systolic blood pressure readings revealed significant decrease in the intervention group and significant increase in the control group.
In addition to the psychological effects of music such as anxiety reduction, there are also physical effects such as lowering heart rate, blood pressure, body temperature and respiratory rate.
The provision of background music in occupational skills laboratories during students' blood-drawing practice can be effective in reducing levels of stress.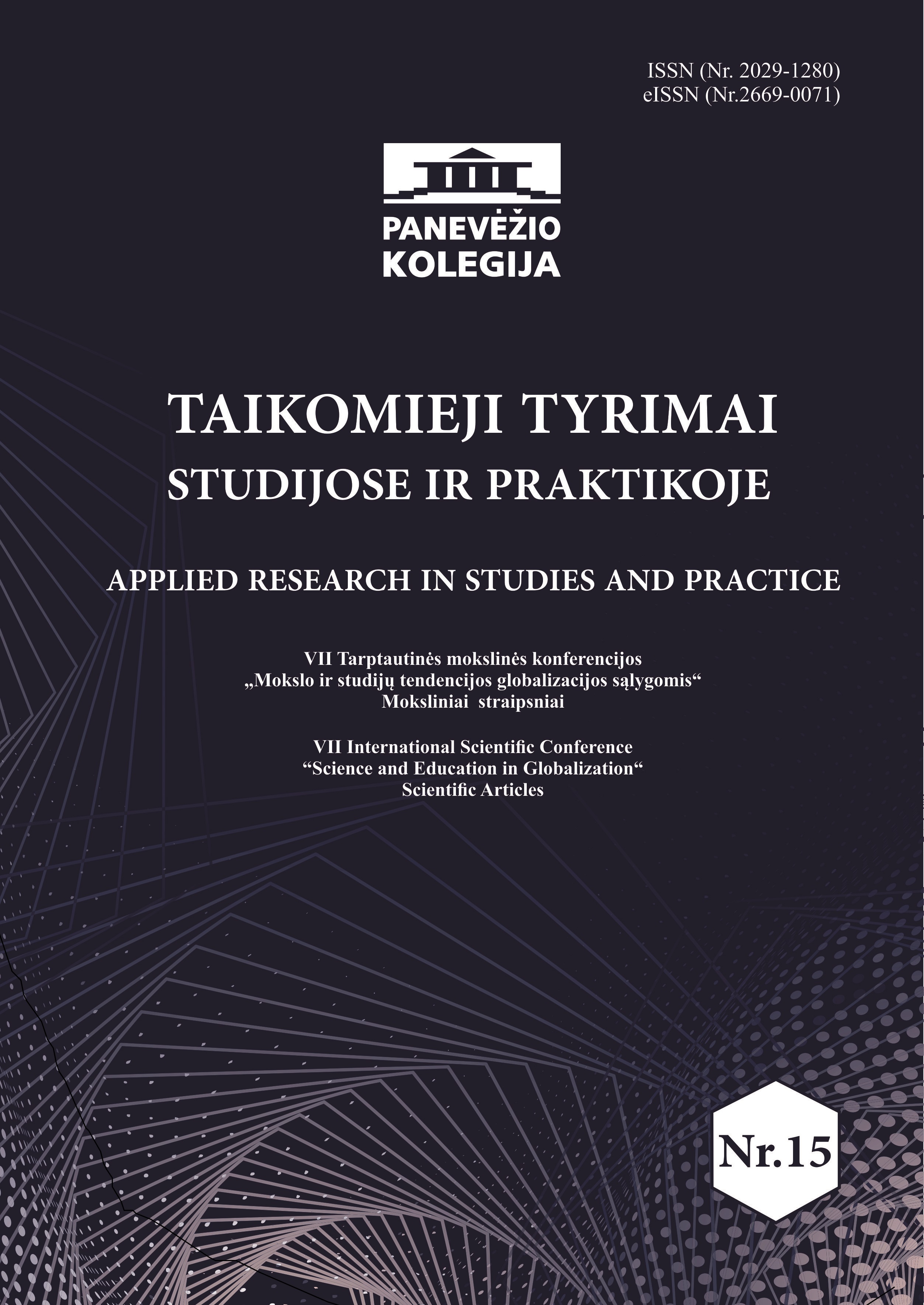 How to Cite
Cura Şengul Üzen, & Arslan Şeyda F. (2019). THE EFFECT OF BACKGROUND MUSIC ON ANXIETY AND VITAL SIGNS DURING BLOOD DRAWING PRACTICE: A RANDOMIZED TRIAL. Taikomieji Tyrimai Studijose Ir Praktikoje - Applied Research in Studies and Practice, 15(1), 5-10. Retrieved from https://ojs.panko.lt/index.php/ARSP/article/view/93
Copyright (c) 2019 Taikomieji tyrimai studijose ir praktikoje - Applied research in studies and practice
This work is licensed under a Creative Commons Attribution 4.0 International License.

This work is licensed under a Creative Commons Attribution 4.0 International License.
Please read the Copyright Notice in Journal Policy.