TALPINIŲ MIKROMONTUOJAMŲ ULTRAGARSINIŲ KEITIKLIŲ TAIKYMAS
Application of Capacitive Micromachined Ultrasonic Transducers
Evaldas Sapeliauskas

Panevėžio kolegija / University of Applied Sciences; Kaunas University of Technology

Rima Strelčiūnienė

Panevėžio kolegija / University of Applied Sciences
Keywords:
capacitive micromachined ultrasonic transducers, CMUT
Abstract
The main structure of the CMUT element is its capacitive cell that has one moveable and one fixed electrode. Between these electrodes (the movable one is usually structurally aligned with the membrane) there is a vacuum gap, which creates a cavity for the displacement of the membrane. When the electrical field is applied between these electrodes, the membrane is attracted towards the substrate of the structure by a Coulomb force and the induced stress within the membrane balances the attraction. The balance between these forces determines the membrane and electrode placement, speed, acceleration and electrical properties. When biosensors become a key tool in molecular diagnostics, it would change the molecular diagnostic paradigm - from lengthy and costly research laboratory operations it would be moved to a quick and informative results for different conditions: primary health care, household, military field, space and others. Such paradigmatic play has already begun in some diagnostic areas, such as the measurement of blood sugar levels, where compact and affordable biosensors, to a large extent, replaced laboratory tests. Also this same modified CMUT based gas sensing system has been shown to be used for measurement of CO2 and SO2 concentrations in a dry nitrogen environment.
                             1. Demonstration of resonant CMUT structure suitability for biodetection. Due to the specificity of the test substances, it is not suitable for real-time diagnostics.
                             2. It has been shown that a resonant CMUT sensor can be used as a detector in a liquid environment, but it is necessary to further improve detector tightness and reduce signal - noise values.
                             3. The sensitive sensor area for detecting hazardous gases in the air is modified by the coating with which the gas reacts, thereby extending the detection limits of the gas types.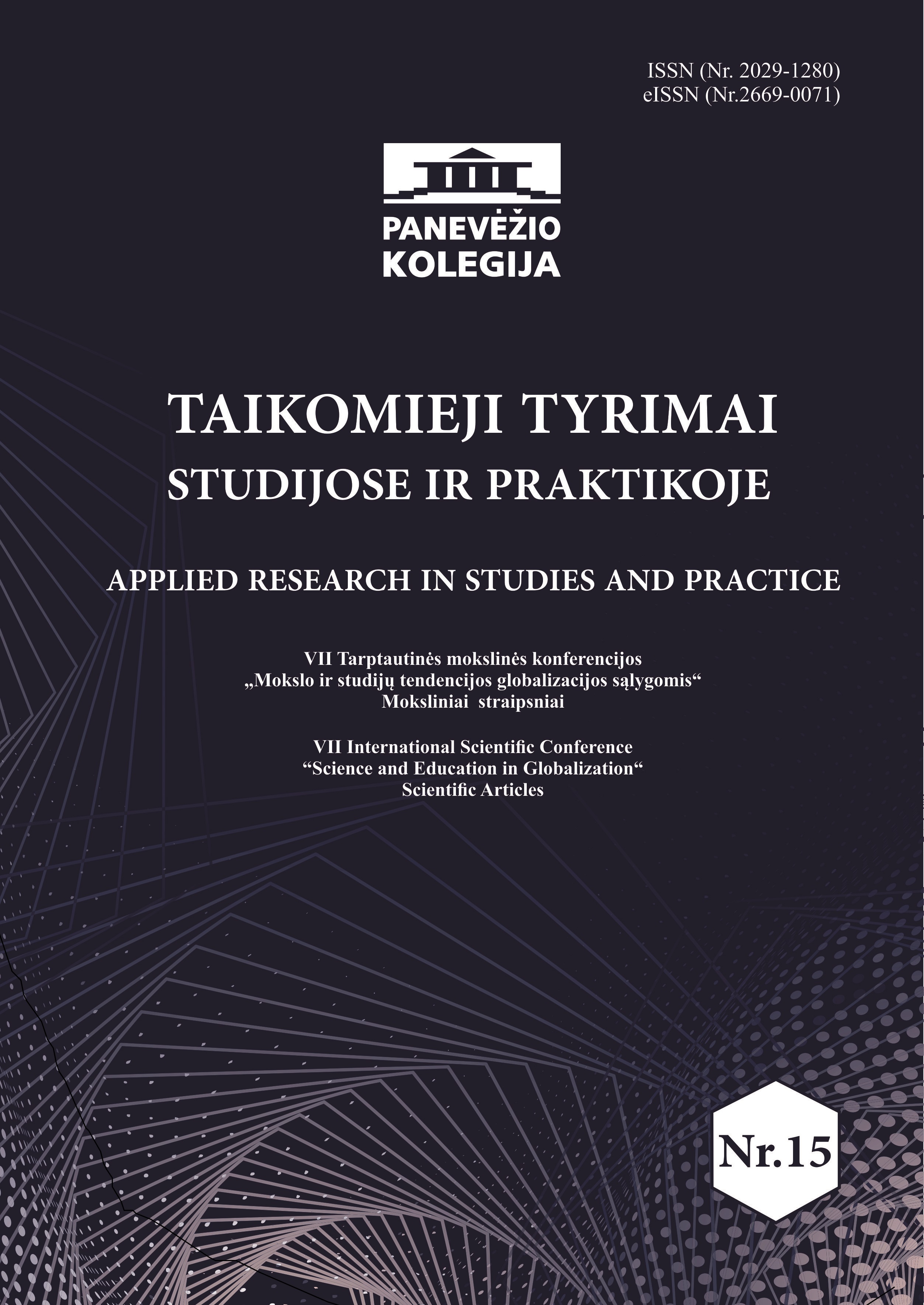 How to Cite
SapeliauskasE., & StrelčiūnienėR. (2019). TALPINIŲ MIKROMONTUOJAMŲ ULTRAGARSINIŲ KEITIKLIŲ TAIKYMAS: Application of Capacitive Micromachined Ultrasonic Transducers. Taikomieji Tyrimai Studijose Ir Praktikoje - Applied Research in Studies and Practice, 15(1), 61-64. Retrieved from https://ojs.panko.lt/index.php/ARSP/article/view/88
Copyright (c) 2019 Taikomieji tyrimai studijose ir praktikoje - Applied research in studies and practice
This work is licensed under a Creative Commons Attribution 4.0 International License.

This work is licensed under a Creative Commons Attribution 4.0 International License.
Please read the Copyright Notice in Journal Policy.