USAGE OF RELATIVE STRENGTH INDEX ON LESS ACTIVELY TRADED CURRENCY PAIRS
Česlovas Bartkus

Panevėžio kolegija / University of Applied Sciences
Keywords:
FOREX, technical analysis, Relative Strength Index
Abstract
Foreign Exchange market is open for all users who want to create foreign currencies based investments portfolio. Brokers of this market offer everything what investors need, i.e. worldwide accessibility, friendly trading platforms, big leverages and analysis tools. Can foreign currencies based portfolio be profitable? Can currencies be suitable to use common methods of analysis on them? The article tries to find the answer for these questions. Rising accessibility to Foreign Exchange market's instruments allow us create portfolios of currencies of almost any other countries of the world. The paper presents and discusses the data received using American analyst Welles Wilder's Relative Strength Index in spot trades of Australian dollar versus New Zealand dollar pair.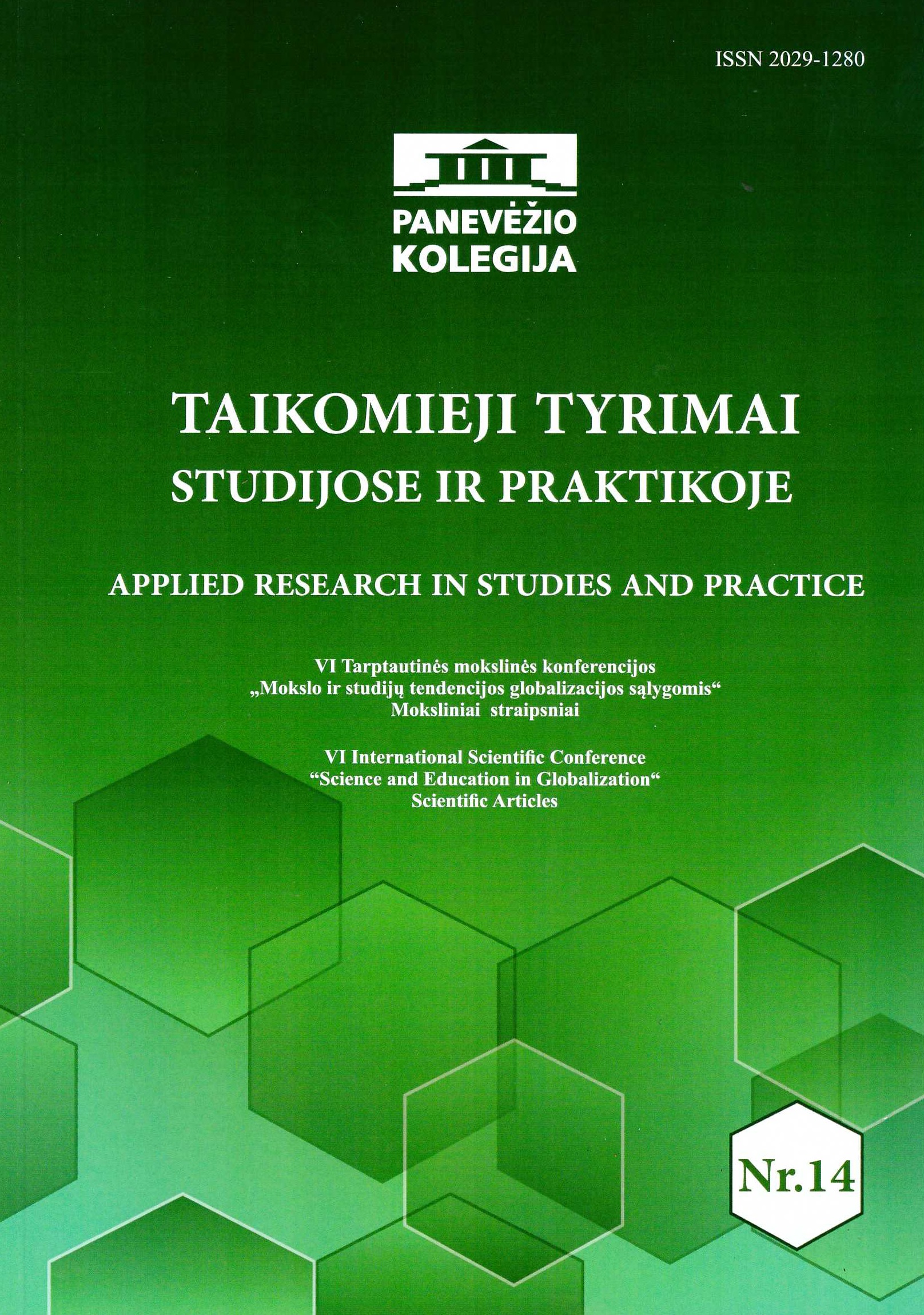 How to Cite
Bartkus Česlovas. (2018). USAGE OF RELATIVE STRENGTH INDEX ON LESS ACTIVELY TRADED CURRENCY PAIRS. Taikomieji Tyrimai Studijose Ir Praktikoje - Applied Research in Studies and Practice, 14(1), 13-19. Retrieved from https://ojs.panko.lt/index.php/ARSP/article/view/48

This work is licensed under a Creative Commons Attribution 4.0 International License.
Please read the Copyright Notice in Journal Policy.